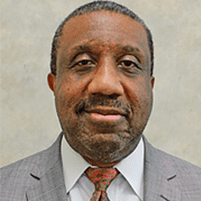 About Dr. Ebanks
Carley Ebanks, MD, is a board-certified gastroenterologist at Gastroenterology Associates of Central Georgia located in Macon, Georgia. He's a Macon resident and has almost three decades of practical gastroenterology experience in Macon and Milledgeville.
Dr. Ebanks graduated from Columbia University in New York City with a bachelor's degree in biology and then earned his medical degree from SUNY Downstate Medical Center in New York. He completed his internship, residency, and gastroenterology fellowship at Nassau County Medical Center in Long Island, New York.
He joined Gastroenterology Associates of Central Georgia in 2011. He is certified in gastroenterology by the American Board of Internal Medicine and is a member of the Middle Georgia Medical Society, the American Medical Association, and the National Medical Association.
Dr. Ebanks' hospital affiliations include the Medical Center of Central Georgia, HCA Coliseum Medical Center, and Oconee Regional Medical Center in Milledgeville. He is currently accepting new patients and welcomes them to Gastroenterology Associates of Central Georgia.
In his free time, Dr. Ebanks participates in missionary work in Africa, South America, and the West Indies. He also enjoys spending time traveling with his wife and three adult children.