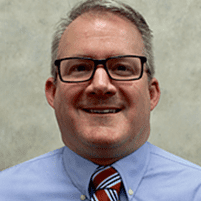 About Dr. Bedgood
Raymond Bedgood, DO, is an experienced, board-certified gastroenterologist at Gastroenterology Associates of Central Georgia in Macon, Georgia. He has over two decades of experience treating patients of all ages suffering from gastrointestinal disorders.
Dr. Bedgood graduated from the University of Georgia in Athens with a degree in microbiology and went on to serve in the United States Army during Desert Storm 1. He obtained his master's degree in biology from Georgia College in Milledgeville. He later received a full academic scholarship to attend medical school at Nova Southeastern University College of Osteopathic Medicine in Fort Lauderdale, Florida.
Dr. Bedgood completed his internal medicine internship at the State University of New York at Binghamton and finished his internal medicine residency and gastroenterology/hepatology fellowship at the Medical College of Georgia in Augusta. During his fellowship, Dr. Bedgood received the prestigious "Research Fellow of the Year Award" from the American College of Gastroenterology.
After his fellowship, Dr. Bedgood served in Iraq as the Chief Medical Officer for 21,000 soldiers and civilians. While deployed there, he was the first physician to complete his board certification exam in a combat zone. He passed on his first attempt, despite being asked to stop the exam and move to safety in a bunker.
After returning from combat, Dr. Bedgood joined Gastroenterology Associates of Central Georgia, LLC. During his first six months in Macon, he received the "Community Teacher of the Year Award" from Mercer University School of Medicine in Macon.
Dr. Bedgood retired from the Georgia Army National Guard in 2010 with the rank of Colonel after more than 22 years of military service. He maintains his advanced medical credentials with continuing education. Dr. Bedgood is board-certified by the American Board of Internal Medicine in Gastroenterology.
Dr. Bedgood holds privileges at the Medical Center of Central Georgia and Regency Hospital in Macon. He is currently accepting new patients and welcomes them to Gastroenterology Associates of Central Georgia.